Gain a Competitive Advantage
Certification Benefits
Official Lexus Certified sign for you to display in your guest reception area and at sponsoring dealership.
Official Lexus Certified logo for you to display on your website and marketing materials.
Special press release issued to your local media outlets announcing your new official Lexus Certification.
Listing on the online shop locator, directing consumers and insurers to your collision repair facility.
Ongoing business development process and feedback to ensure your shop achieves certification, and continues to have what it takes to properly repair the new generation of Lexus vehicles.
Need more information?
Help is only a phone call away
289-309-5200
LEXUS CERTIFIED COLLISION CENTRE PROGRAM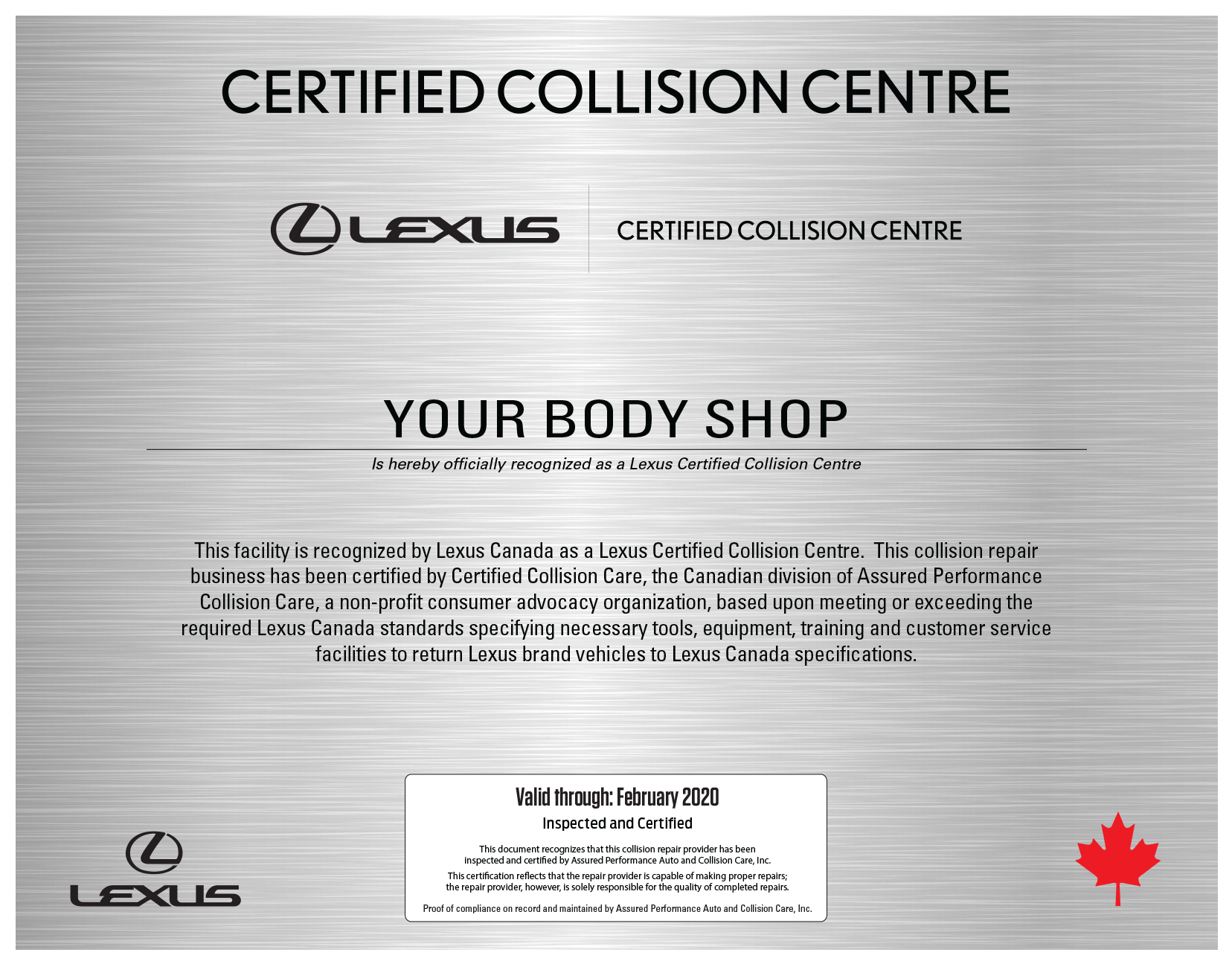 Thank you for your interest in joining the Lexus Certified Collision Centre program!
The Lexus Certified Collision Centre program is looking for quality Lexus dealer and independently owned collision repair facilities focused on providing a superior repair experience to ensure the value and safety of our owners' vehicle is maintained. The program will identify and certify collision repair facilities with the proper tools, equipment, training and facilities needed to provide safe repairs for Lexus guests, and will ensure there is a Lexus Certified Collision Centre choice in every community across Canada. Working in concert with other automobile manufacturers, Lexus's certification program ensures that your repair facility can meet the increasingly complex needs of repairing modern vehicles after a collision. You're in a league of your own when you receive your Lexus Certification, and it can open up additional opportunities for your business.